Owning a small business can be an immensely rewarding experience, though managing the financial side of things isn't always the most straightforward task.
Still, finances play a significant role in how successfully a business can grow. Continue reading as we dive into the top financial tips for small business owners to help them expand their operations.
Set a Budget and Stick to It
Having a budget is an important planning element for a business at any stage, but this becomes especially true as they grow and expand.
At the very least, a reasonable budget should include your expected income and expenses for a given period. This will show you where you have room to plot out further expansion efforts or even highlight critical areas where you may be able to find more efficiencies.
Plus, this document can be valuable for the internal team to make informed business decisions and for external parties as they assess your company's financial health. This may include business banking experts or outside investors as they evaluate your business for any financial solutions you may pursue in the future as you continue to grow.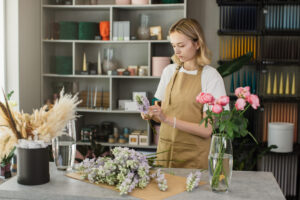 Reduce Debt Levels
Another way for small business owners to generate further growth is to manage their debt levels and make a clear plan for paying them off.
While growing a business, it makes sense to borrow money at different points to keep operations going or fuel further expansion. However, building up too much debt and making high-interest payments month after month can be detrimental to your ongoing success.
Thus, business owners should assess their debt levels and brainstorm how to reduce their liabilities. This can be done in many ways, like paying off a portion using current cash reserves or charging customers more. Other ideas include negotiating with vendors for more favorable payment terms or consolidating loans for a better interest rate.
In any case, getting rid of some of your debt payments can free up cash you would have spent on interest payments. In turn, you're able to use the money for future expansion efforts.
Create an Emergency Fund
Having an emergency fund is crucial not only for individuals but also for small businesses.
Early on, as cash flow permits, you should apportion money each month to a cash reserve account. Preparation for the ups and downs will give you the peace of mind while running a business and still have the necessary capital to keep operations running smoothly.
It can be common for small business owners to quit or pull back in times of uncertainty. However, those with an established emergency fund know they have the cash to make it through tough times and continue to grow their businesses.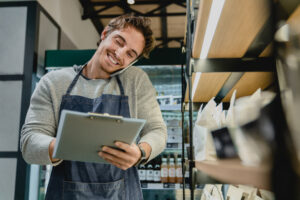 Analyze and Manage Cash Flow
Managing risk is a key element for any business owner, and analyzing and operating cash flow is a clear way to accomplish this. After all, the majority of business failures come from poor cash flow management.
Owners must clearly understand when cash is expected to come in, when expenses need to be paid, and how much money is available at a given moment. Doing this correctly is a surefire way to ensure your business can continue to grow. Having enough cash on hand will help your business make it through the normal volatility of running a company.
Making these regular assessments will help you determine whether you need help from other financial solutions like a community bank or whether you need to cut back on expenses.
Utilize Local Resources
Staying organized with your finances and regularly assessing your business's financial health can have a big impact on your business's success. Small businesses may still be limited from keeping a regular accountant or financial advisor on retainer.
However, many communities have local nonprofit business assistance programs or small business development centers that can help and offer free or low-cost guidance. This is in addition to other financial institutions like community banks dedicated to serving the individuals and small business owners in their area.
Both options offer affordable ways for you to reach experts and leverage their advice to boost the financial health of your business and best prepare for future expansion. So, small business owners shouldn't get discouraged by the accessibility to these experts and search around in their local area for these helpful resources.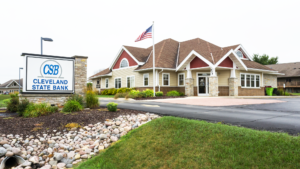 Why You Should Consider Using the Financial Solutions from a Community Bank
Small business owners have a lot on their plate. However, community banks can help small business owners with the financial aspects of running a business.
These are locally-owned and operated financial institutions dedicated to serving the people in their areas by leveraging their financial expertise and resources to help their community thrive.
For any small business owner in the Sheboygan, Manitowoc, and Fond du Lac areas, Cleveland State Bank can be your key to unlocking your financial potential. We can help you experience further expansion in your business.
With our business checking accounts, business savings accounts, and business loans, we assist small businesses of any size get the financial support they need to grow. We understand that you need a long-lasting banking relationship to help you take your business to the next level. We're prepared to provide you with the financial solutions you need. Stop in at a branch or learn more by visiting our website today.